Professional Eyelash Extensions
Welcome to the world of longer, fuller lashes with Eyelash Extensions at Meg & Co. Aesthetics in Falmouth, Maine. Say goodbye to daily mascara application and hello to stunning, luscious lashes that will have you feeling confident and beautiful.
What Are Eyelash Extensions?
Eyelash extensions are prosthetic eyelash enhancements that extend your natural lashes.  If your mascara or tinting simply isn't delivering the volume you want for your lashes, extensions might be just the thing.  With professional lash extensions, you can dramatically extend and expand your eyelashes.
How Long Does An Eyelash Extension Last?
Because eyelash extensions are directly attached to your eyelash, they can only last as long as your lashes themselves.  For most people, this means that extensions will become gradually less full and be mostly depleted in about six weeks. The best way to extend the duration of the extensions, we suggest using an eyelash conditioner and gently comb your lashes with a clean spoolie brush.
Why You Want A Professional To Do Your Eyelash Extension?
While there are at-home options for fake lashes, they are hard to use, they fail often, and they involve glue that can provoke substantial reactions from people with sensitive skin.  With a professional lash extension, you get weeks of effortlessly fuller, more beautiful lashes with minimal, precise adhesive and placement.  Unlike fake drugstore lashes, extensions are customized to match up with and augment your natural lashes and blend in seamlessly.  Professional application of lash extensions makes all the difference.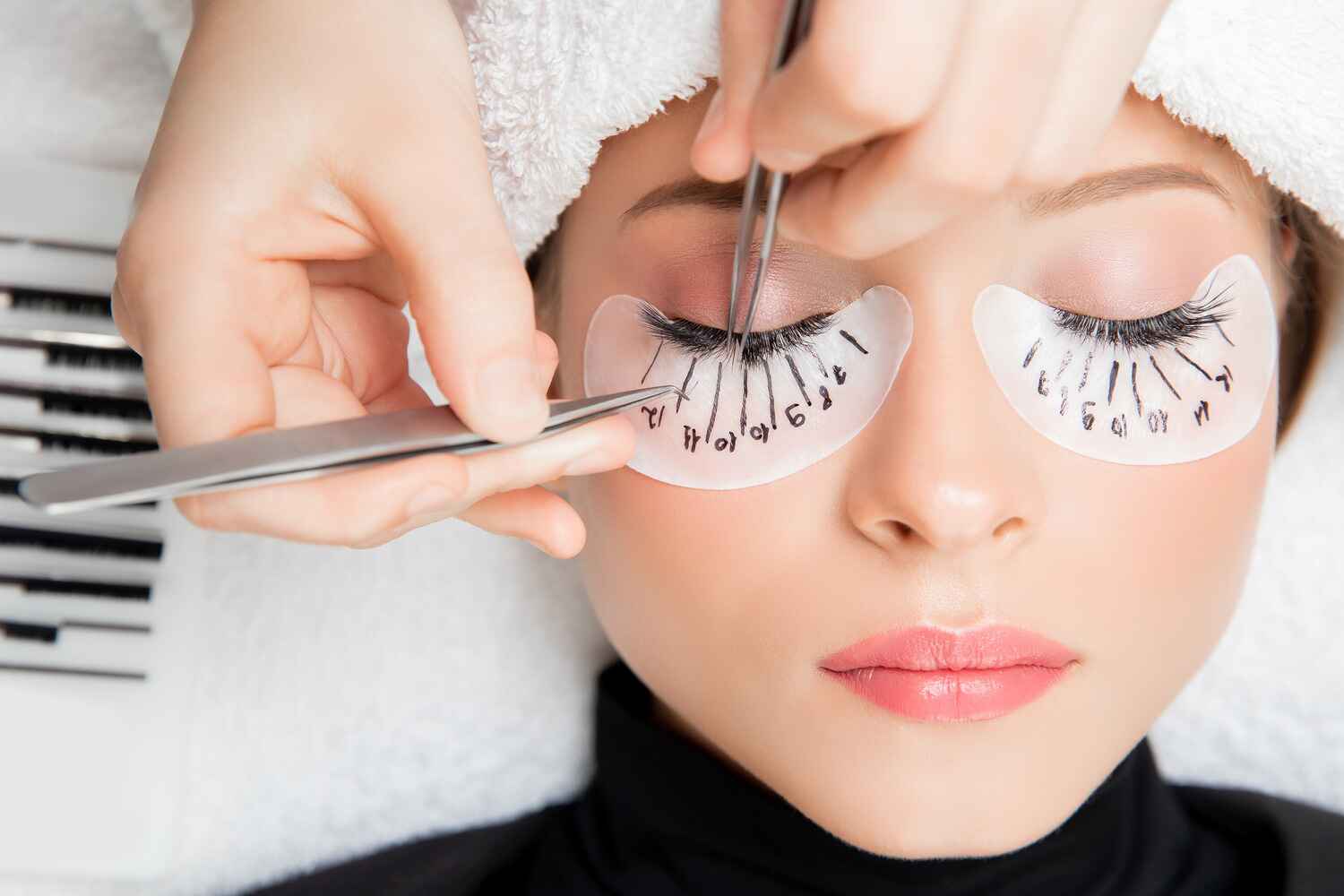 Classic | Hybrid Fill – $85
Classic | Hybrid Fullset – $235 ($50 deposit required upon booking)
Volume | Mega Volume Fill – $100
Volume | Mega Volume Fullset – $250 ($50 deposit required upon booking)
How long do eyelash extensions last?
Eyelash extensions typically last anywhere from 4-6 weeks. The exact lifespan of your extensions will depend on several factors, including the type of extension used, your lifestyle, and how well you take care of your lashes.
To keep your extensions looking their best, it is important to avoid rubbing your eyes or exposing them to water and steam for the first 24 hours after your appointment. After that, gentle cleansing and avoiding oil-based products around the eyes will help maintain the longevity of your extensions.
Touch-up appointments are recommended every 2-3 weeks to replace any lashes that have naturally fallen out and to maintain the full, lush look of your extensions.
Why should I go to a professional for eyelash extensions?
A professional offers reliable quality and standard of treatment compared to at-home eyelash enhancements. You can get good results with at-home lashes, but many people report that at-home solutions don't work or don't work well.  Going to a professional will always get you the best results.
Why should I choose extensions over mascara?
Mascara is messy, very temporary, and makes pretty normal actions like rubbing your eyes or tearing up become small-scale disasters.  Getting fuller lashes with extensions doesn't require touch up and makes mascara far more optional in your morning routine.
What type of lash extensions do you offer?
We offer premium, professional-quality lash extensions from LashBox LA.  These are the gold standard and comparatively hypoallergenic, and so is our trusted brand, even though we are certified for additional lines of lash extension products.  If you have questions about our lash extension products, please talk to your lash extension technician.