What Is Permanent Unwanted Hair Removal, and What Should You Know About It?
Permanent hair removal for unwanted body hair is an irreversible process of removing hair from any given part of your body.  At Meg & Co., we use laser therapy to remove hair and change your hair follicles so they either stop growing new hair entirely or the hair that regrows is much finer and lighter, making it less noticeable.
More About Unwanted Hair Removal
With repeated treatments, laser hair removal becomes more profound as fewer and fewer hair follicles remain unaltered, growing new dark, coarse hairs. This can require six or more treatments over the course of months to achieve the best results for the longest time. While laser hair removal doesn't guarantee permanent hair removal in a single course of treatments, it's the only safe, FDA-approved treatment that has the potential to provide permanent hair removal.

Some common reasons people use laser hair removal therapy to permanently remove air include:
Permanent bikini wax

Permanently smooth legs

Permanently hairless upper lip

Permanently hairless armpits

Permanent removal of other unwanted body hair
That said, laser hair removal is approved for any part of the body except the immediate vicinity of the eye due to the risk of ocular damage.  This is an extremely flexible treatment and takes little time, and doesn't offer more pain than most of the effective alternative approaches, such as waxing.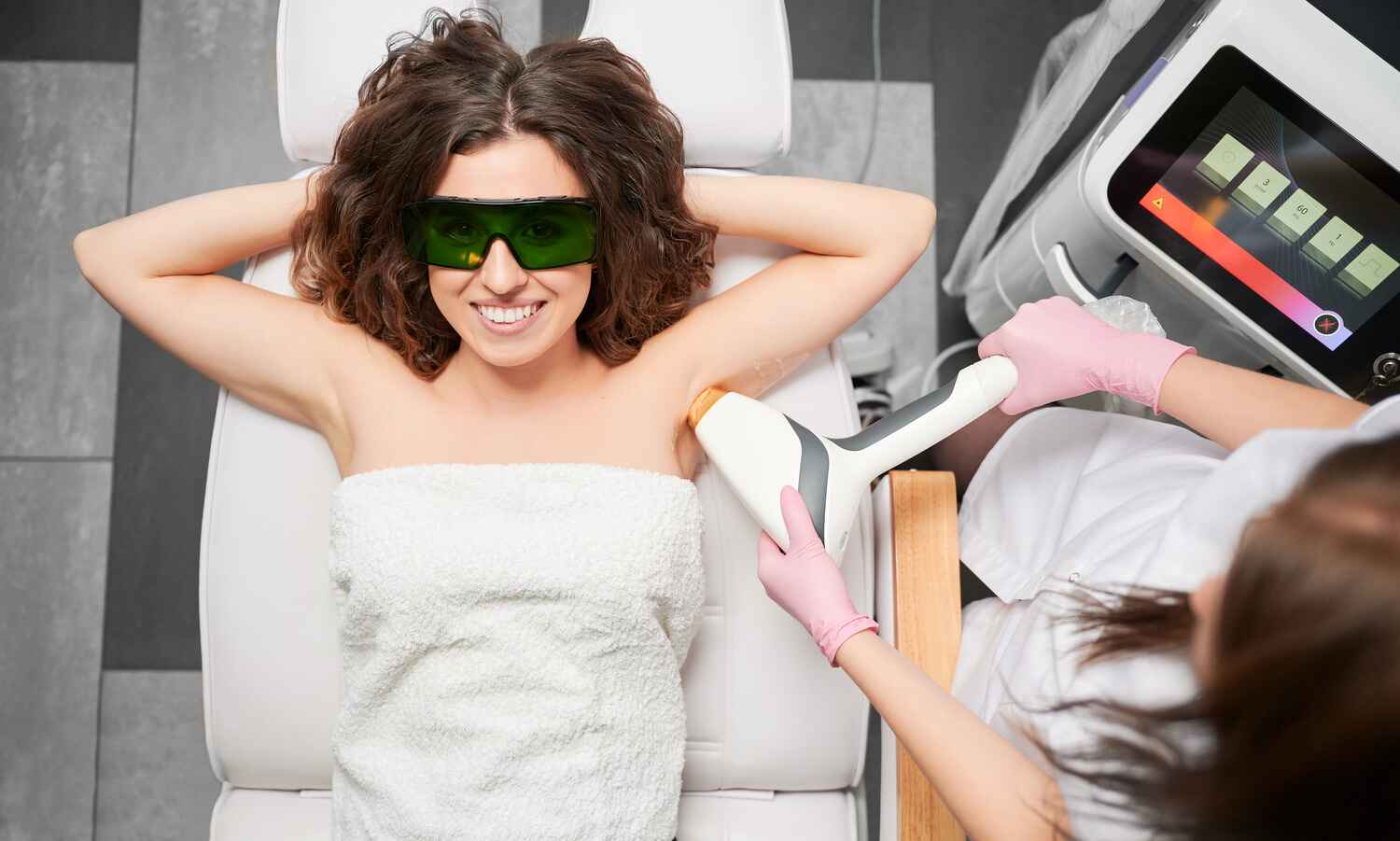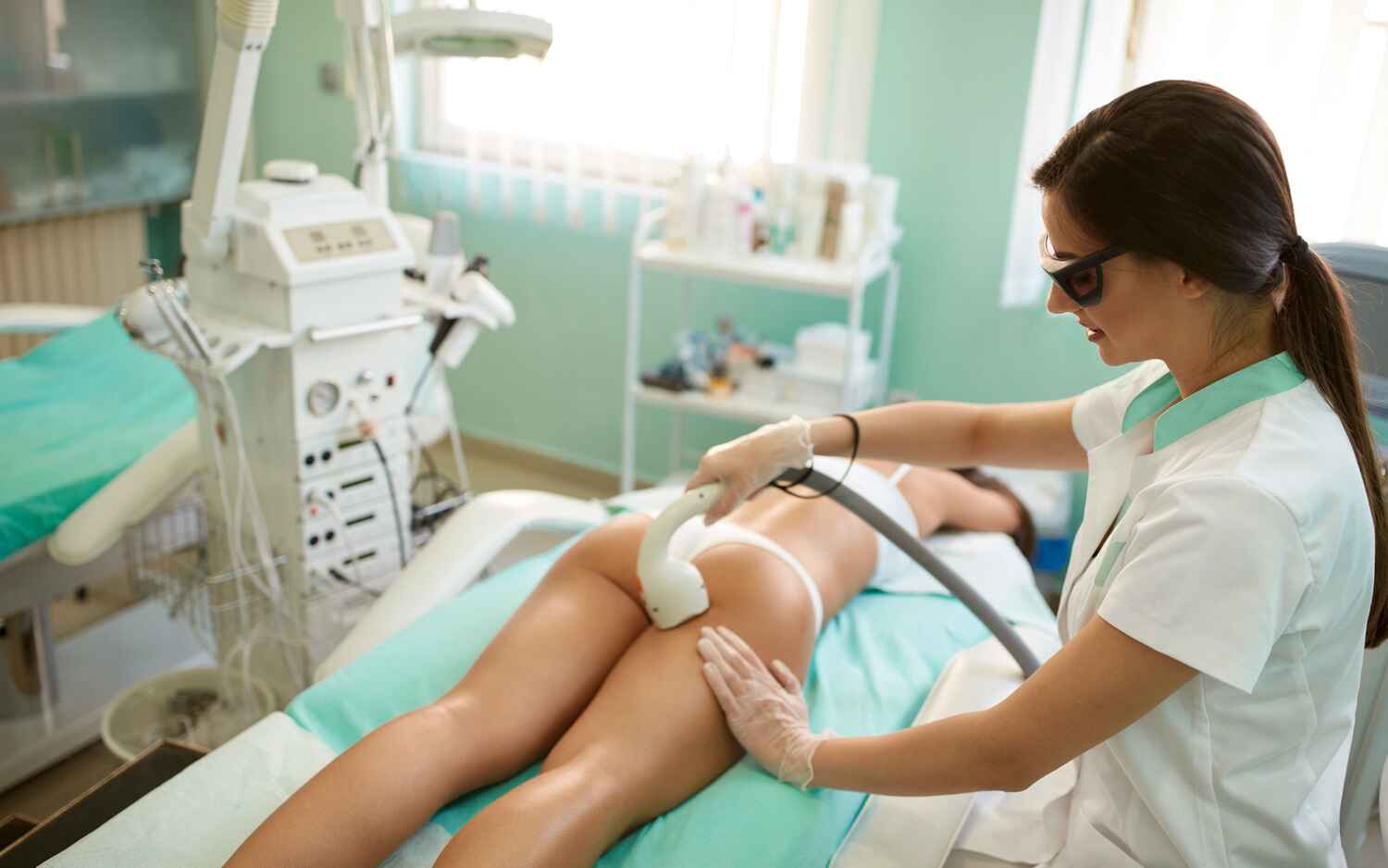 Treatments Available At
Meg & Co.
Clarity II Laser Hair Removal
The precisely tuned Clarity II laser is used for hair removal without significantly damaging the skin.  Unlike hot wax, sharp razors, or caustic chemical peels, the perfectly tuned Clarity II laser system minimally damages the outer layers of your skin.  Instead, it focuses directly on the hair follicles, causing only those cells damage. 
Safety Considerations
Though Laser Hair Removal is very safe, there are a few things you should keep in mind. Your skin will experience some stress from the treatment, so you should protect the affected area for about a week after each treatment, either with clothing that can block sunlight or high-SPF sunscreen to make sure the skin stays healthy. You also need to give your skin plenty of time to heal between treatments.  Generally, it's recommended that you wait at least six weeks between treatments to allow for complete healing between treatments.
Maximizing Results
Most of our clients require approximately six laser hair removal treatments to see long-term or permanent results.  Generally, it's advisable to keep your treatments as close together as feasible based on how quickly your skin heals.  Usually, this means that you should be scheduling laser hair removal every 6 to 8 weeks until you've completed a course of 6 treatments.
How many laser hair removal treatments are needed to achieve permanent hair removal?
While most people will see very long-term or permanent results after six treatments, this isn't a magical number that will be right for everyone.  Due to the variation in body hair types, skin types, and skin tone, you may not need a full six treatments, or you might require more treatments.  If you consult with our technicians, especially after gauging your results after a few treatments, we can advise you on approximately how many treatments will be right for you. 

Also, if you find that you're noticing unwanted body hair coming back after many months or years, we can always provide additional treatments to extend or improve your results.
How much does laser hair removal cost?
Our laser hair removal pricing varies based on the treatment area size, and we offer discounts for full runs of 6 treatment sessions.  For small areas like the upper lip or armpits, one treatment is $199, and six treatments are $999 for a savings of almost $200.  For medium areas, such as arms or Brazilians, one treatment is $249, and a full six treatments are $1299 for a savings of almost $200.  For large areas such as the entire back or a full leg, one treatment is $349, and a full run of six treatments is $1799 for a savings of almost $300.
What should I do to keep my skin safe before and after treatment?
While laser hair removal is very safe, it is stressful on your skin.  Make sure your skin is in good health before getting any laser treatment.  We suggest you make sure your skin is well-moisturized and clean before treatment to speed recovery and maximize results.  Also, you should avoid laser treatment in any areas where you have a skin infection or an open wound.
I heard hair removal isn't permanent; what makes this different?