HydraFacial Syndeo Technology is a revolutionary advancement in the world of skincare and aesthetics. This cutting-edge technology is designed to provide a more personalized, seamless, and comfortable experience for clients, even compared to previous HydraFacial systems. With the combination of the patented HydraFacial system and the latest in digital technology, HydraFacial Syndeo offers a range of benefits for clients looking for a revitalized, youthful appearance.
The Advanced Features of HydraFacial Syndeo
HydraFacial Syndeo is a multi-modality platform that delivers personalized treatments for any skin type. Some of the advanced features of this technology include:
Hands-Free Gesture Control: This feature allows for a more seamless and sanitary experience, as clients can move through treatment steps without having to touch the device.
Hands-Free LED Light Therapy: The included LightStim Elipsa device provides professional-strength therapeutic light energy in an efficient, hands-free application.
Integration with Perk Treatments: Perk Lip and Perk Eye treatments can be offered as add-ons or gifts with purchase, making the overall experience even more personalized.
Automatic Serum Deduction: The device automatically detects which serum is being used, making the experience even more convenient.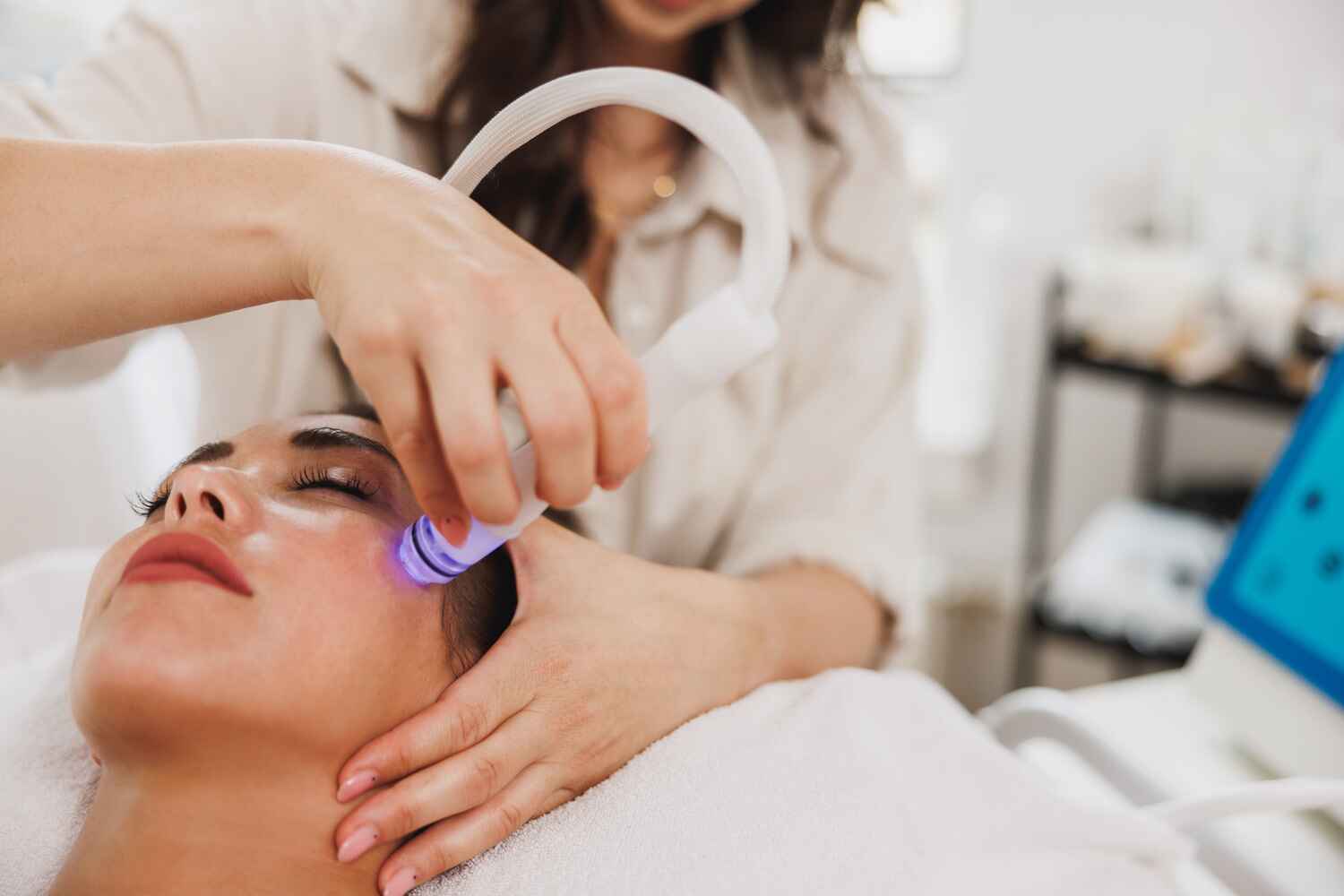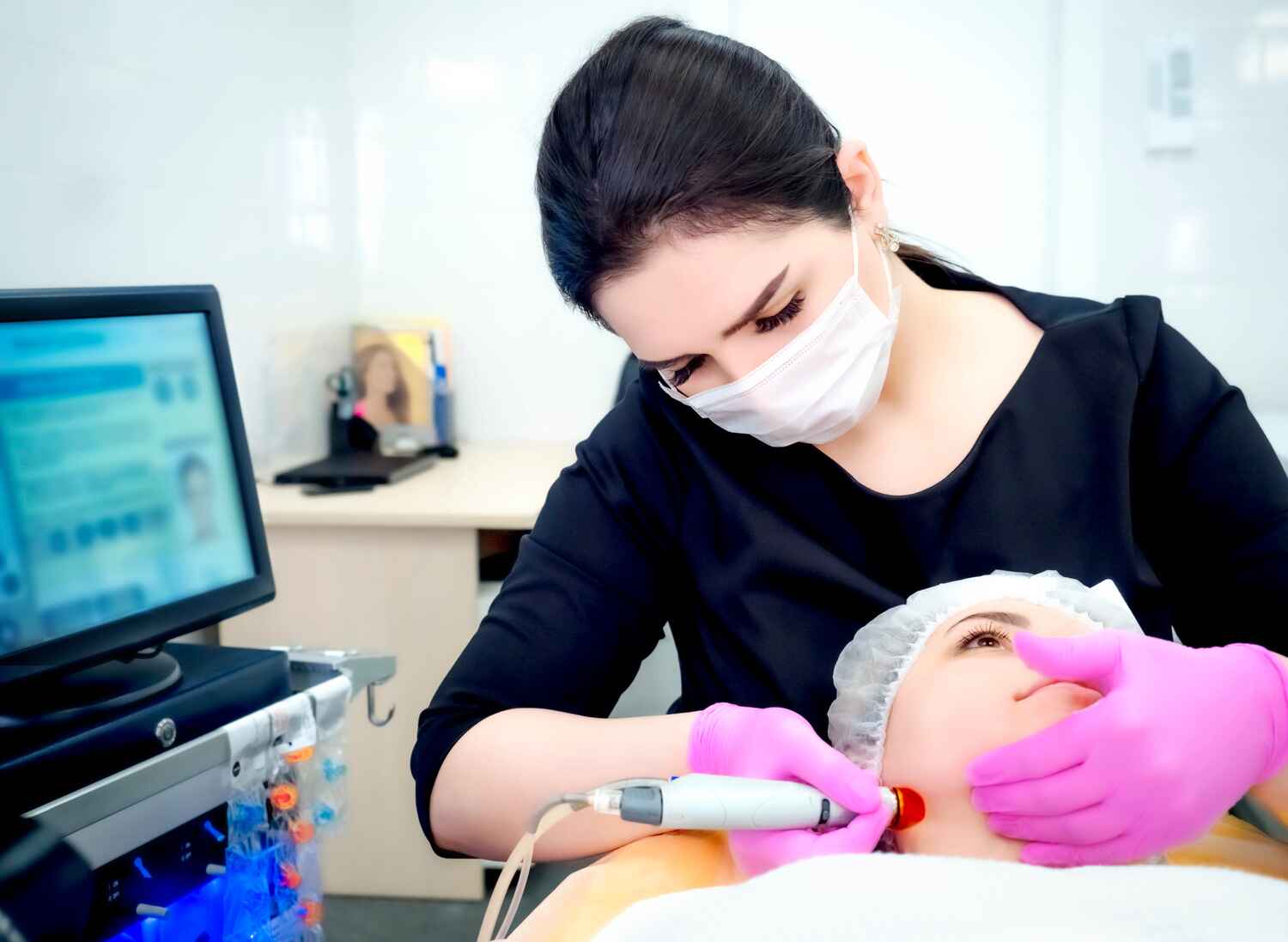 Who Is HydraFacial Syndeo For?
HydraFacial Syndeo is perfect for clients looking to address specific aesthetic concerns, such as fine lines and wrinkles or aging skin. It can also serve as a relaxing replacement for a traditional facial or as part of a general beauty and wellness maintenance routine.  No matter why you get a HydraFacial, you're skin will thank you for it!
safety considerations
At Meg & Co., we prioritize the safety and comfort of our clients. Our trained professionals will ensure that the HydraFacial Syndeo technology is used in a safe and effective manner, and they will take the necessary precautions to minimize any potential risks.
maximizing your results
To maximize results, consider pairing your HydraFacial with another treatment that helps to cleanse your pores in a synergistic way, such as our Carbon Laser Facial.
See our HydraFacial treatment page for up-to-date pricing on treatments using this incredible technology.
What is HydraFacial Syndeo?
HydraFacial Syndeo is a cutting-edge, digital delivery system for the popular HydraFacial treatment. This advanced technology offers a more personalized and seamless experience for both clients and providers.
What makes HydraFacial Syndeo different from traditional HydraFacial treatments?
HydraFacial Syndeo features a hands-free gesture control system, hands-free LED light therapy, integration with Perk treatments, automatic serum deduction, and a lightweight, sleek design. These advanced features offer a more personalized and efficient treatment experience.
Is HydraFacial Syndeo safe?
Yes, HydraFacial Syndeo is a safe and effective treatment option for clients. As with any medical treatment, it is important to consult with a qualified provider to determine if the treatment is right for you.
What aesthetic concerns can HydraFacial Syndeo address?
HydraFacial Syndeo can address a variety of aesthetic concerns, including fine lines and wrinkles, aging skin, and scars. It can also be used as a replacement for a traditional facial for relaxation and as a general beauty and wellness maintenance treatment.
How long does a HydraFacial Syndeo treatment take?
The length of a HydraFacial Syndeo treatment may vary depending on the specific treatment plan and your needs. Your provider can give you a better estimate of the treatment time during your consultation.
How many HydraFacial Syndeo treatments will I need?
The number of HydraFacial Syndeo treatments needed will vary depending on the individual client's goals and the specific aesthetic concerns being addressed. Your provider can provide a recommended treatment plan during your consultation.