What Are Laser Skin Treatments and Why Do You Need Them?
Laser skin treatments are a broad category of medical aesthetic care that provide a range of different beneficial results for your skin and self-confidence.  With several different powerful, finely tuned lasers, we can help you accomplish all kinds of cosmetic goals.  With virtually no downtime and rapid recovery times, laser skin treatments are among the best choices for aesthetic care.
More about Laser Skin Treatments
Concerns and conditions that aesthetic lasers can assist with include, but are not limited to, the following.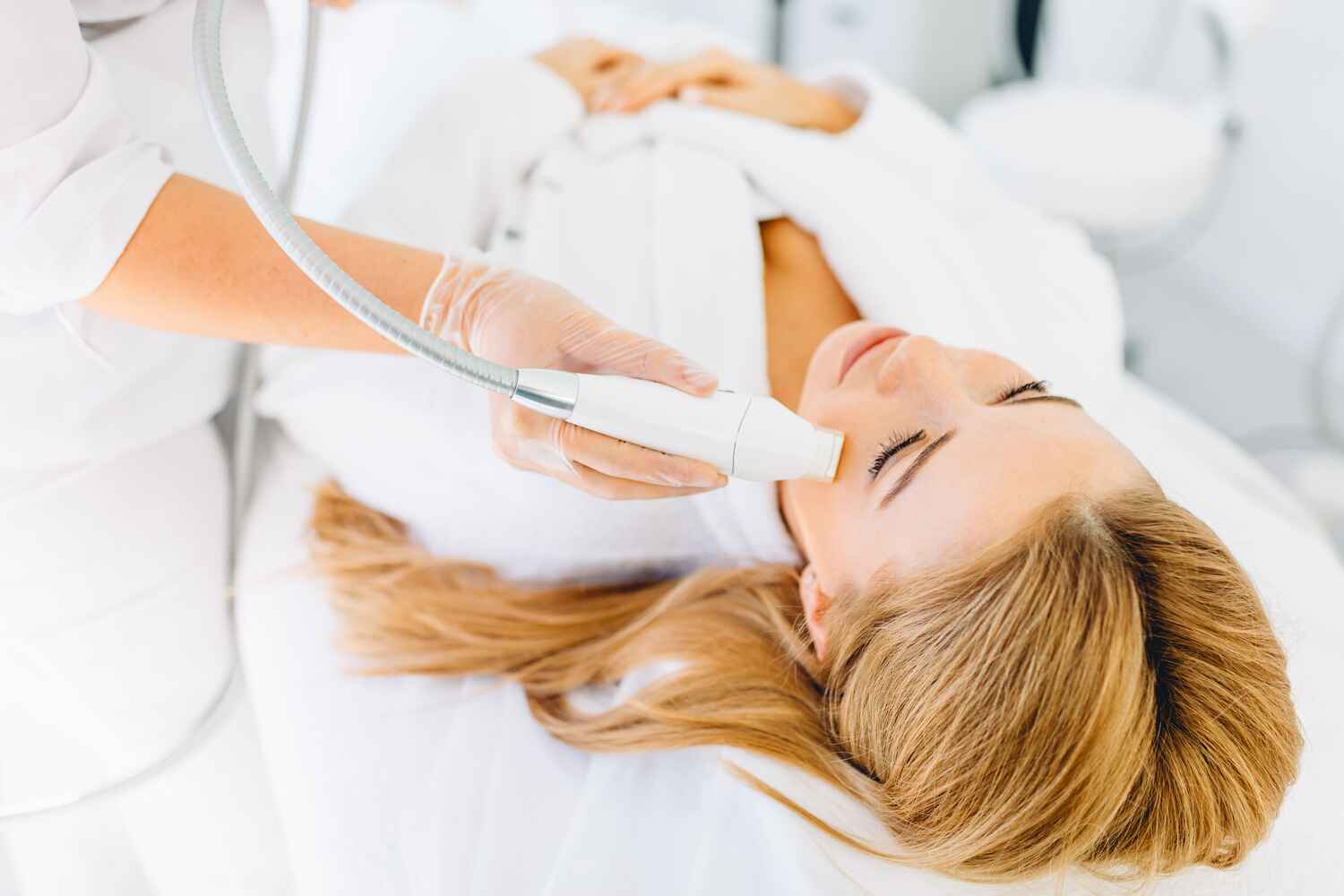 How Do Laser Skin Treatments Work?
Aesthetic lasers work by stimulating the tissues that make up your skin.  Some lasers are tuned to affect the layers of skin near the surface; this is particularly helpful for issues like hyperpigmentation or hypopigmentation. Other lasers focus on deeper layers of tissue, which can help to stimulate collagen production and erase small fine lines. 

But what exactly is this stimulation? It's essentially the delivery of light and some heat to specific layers of skin; this actually causes very mild damage to the cells, which stimulates your body to direct nutrition and increase the metabolism of these affected cells to speed their recovery.  It's in the process of healing that the results we're looking for usually manifest.
Treatments Available At
Meg & Co.
LaseMD Ultra Laser Resurfacing
There are three main applications of this technology in aesthetic medicine:
Reducing pigmentation such as freckles and other sun damage, benign lesions, mild to moderate scarring, and other blemishes that discolor the skin

Reducing the appearance of wrinkles by stimulating healthier, more elastic skin is especially powerful for dealing with early wrinkles that are mild to moderate in appearance

Generally improving the health and appearance of your skin for a "healthy glow" by shrinking pores, reducing or eliminating acne, and improving collagen production
Clarity II Laser Hair Removal
Our Clarity II Laser is used primarily for laser hair removal.  This treatment is a semi-permanent to permanent hair removal option, with successive treatments increasing the degree of hair removal and permanently reducing how much hair will regrow by damaging or destroying the hair follicle themselves without damaging other layers of your skin.
Carbon Laser Facial
Our Carbon Laser facial is a treatment using the cutting-edge Spectra laser from Lutronic.  We combine the finely tuned ultra-short pulse laser treatment with a carbon mask peel that removes impurities from the skin. It clears the dead skin cells that make your skin look tired and brings the fresh newer cells underneath to the surface, leaving you with a natural glow. All the while, the carbon peel, and laster are cleaning and tightening your pores, making it look and feel younger and smoother.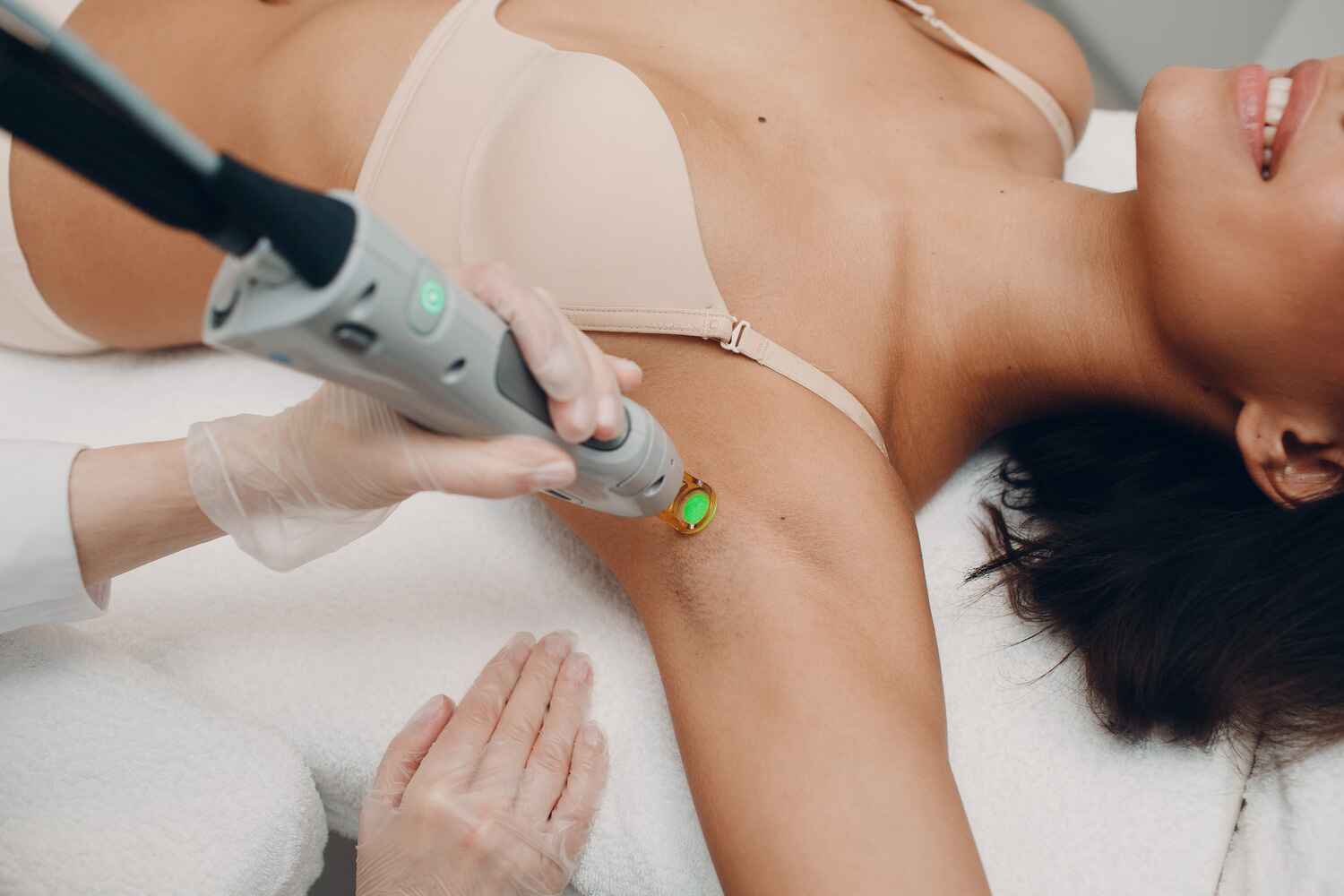 Safety Considerations When Getting Laser Skin Treatments
With any type of laser skin treatment, it's important to protect your skin for several days to a week to ensure that your skin has plenty of time to heal completely.  This is important because laser treatments are minimally painful and non-invasive. They do cause some damage to subcutaneous tissues as a part of the treatment.  This is no worse than a mild sunburn, but it's important to let your skin heal to the highest degree possible to get the best results.  Make sure that you only get additional laser treatments once your skin has completely recovered, which can take up to 4 months, depending on factors like your age, the intensity of the treatment, and your overall health.
How often can I get laser skin treatments?
This depends on a variety of factors, especially how healthy your skin is.  The typical range is 2 to 6 weeks, with 4 weeks being the standard interval most commonly suggested.
What can laser skin treatments address?
I thought lasers were dangerous. How do lasers help my skin?
While lasers can be dangerous, medical aesthetic lasers are safe and approved for use everywhere on the skin except for the eyes. This is because your eyes can be damaged by medical lasers; however, we use approved safety equipment to protect your eyes during treatment.
The way lasers help your skin is by causing very minimal damage to subcutaneous layers of skin, leading to increased collagen production, breaking down unwanted tissues and melanin in the skin, and boosting recovery speed.