Clarity II Laser Hair Removal
What is Clarity II Laser Hair Removal and What Does it Do?
Target unwanted hair, leaving you with beautiful smooth skin! At Meg & Co. we offer the latest in laser hair removal technology for both men and women using the Clarity II dual wavelength, the most advanced, high-speed laser hair removal platform. Laser hair removal is safe and effective for any part of your body and can lead to permanent hair reduction in as little as 3-6 sessions!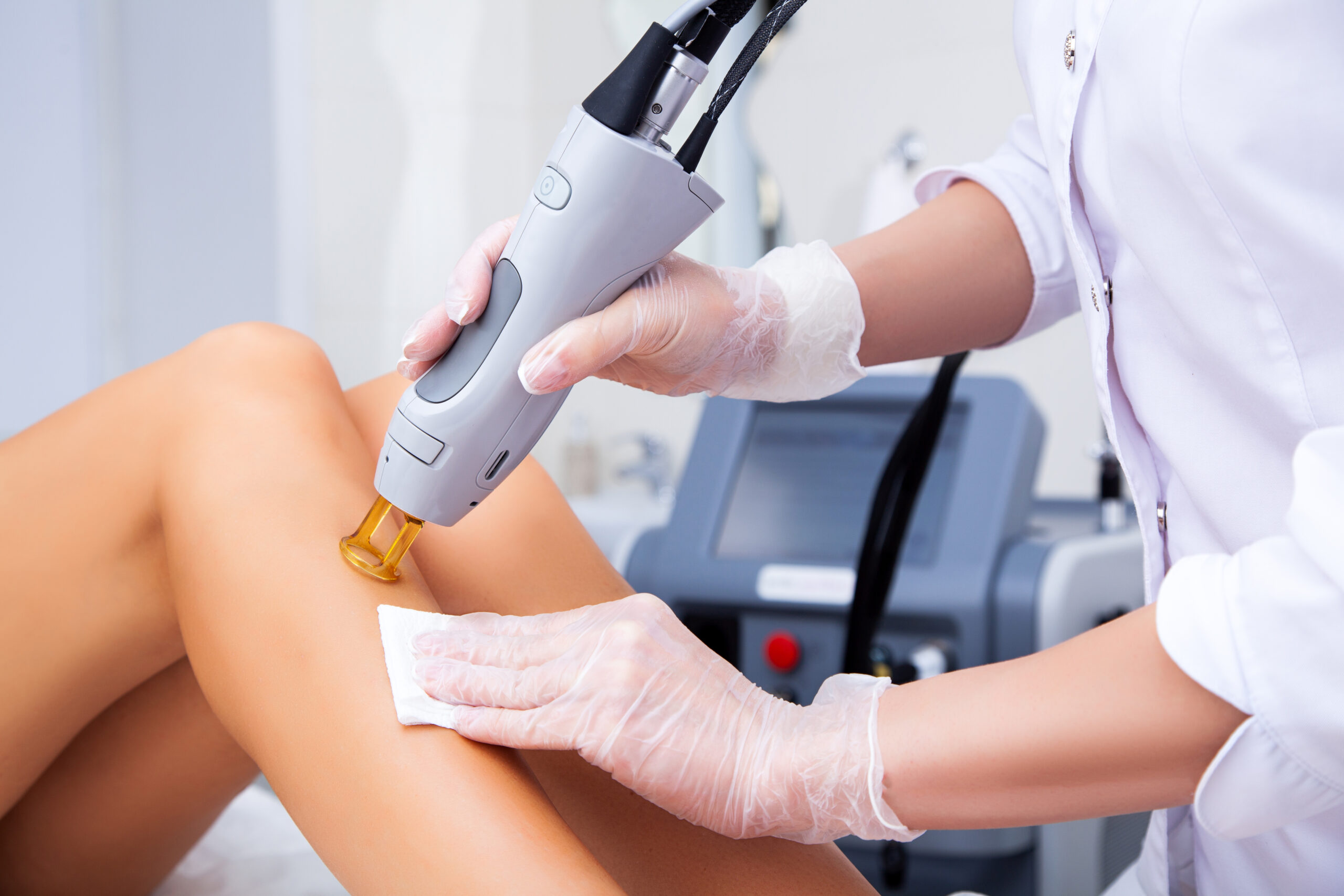 How Does Laser Hair Removal Work?
Laser hair removal is a procedure that uses a concentrated beam of light to remove unwanted hair. The light is absorbed by the pigment (melanin) in the hair. The light energy is converted into heat, which damages the hair follicles responsible for hair growth. This process inhibits or delays future hair growth.
How Should You Prepare for Treatments?
The area to be treated must be cleaned and shaved 12 hours or less prior to the treatment. Please arrive for treatment with clean skin – no lotion, makeup, perfume, powder or any other product should be present in the areas being treated.
Avoid any sun exposure 4-6 weeks before treatment, treating tanned skin can lead to hyperpigmentation.
Avoid bleaching, plucking or waxing hair for 4-6 weeks prior to treatment. The melanin-containing hair must be present in the follicle as it is the "target" for the laser light.
Who is a Candidate for Laser Hair Removal?
Traditionally laser hair removal is most effective on those with light skin and dark hair; however, with the Clarity II dual wavelength laser we can effectively treat a wide range of skin tones and colors! 
What Areas Can We Treat?
Clarity II laser hair removal is safe and effective on all areas of the body! Common areas we treat are legs, back, arms, upper lip, chin, underarm, brazilian, bikini line and more! 
How Many Sessions Does it Take?
Hair grows in cycles, and laser hair removal is most effective during the active growth phase. Since not all hair is in this phase at the same time, multiple sessions are usually required to achieve optimal results. On average you can expect to see a significant reduction in as little as 3-6 sessions; however, this varies depending on factors such as hair color, skin color, and the treated area. 
How Often Should I Come in for Treatments?
Laser hair removal treatments should be timed with the hair growth cycle and are most effective when spaced 4-6 weeks apart.
Are Results Permanent?
While laser hair removal can significantly reduce hair growth, it is not always permanent. Many people experience long-term hair reduction, and some may require periodic maintenance treatments.
Do Laser Hair Removal Treatments Hurt?
While some patients might experience mild discomfort during the procedure, the sensation largely depends on their individual skin type, sensitivity, and the specific area undergoing treatment. To enhance patient comfort, Clarity II incorporates Temperature Sensing and advanced Skin Cooling with ICD technology. Clarity II is known for being one of the most comfortable laser hair removal treatments on the market! 
safety considerations
While laser hair removal is very safe, there are a few things to keep in mind. Occasionally clients experience something similar to moderate sunburn on treated areas that should clear up in a day or two.  This doesn't pose a danger and use of a cold compress or sunburn ointments can relieve any discomfort.
Post treatment sunscreen should be worn on any exposed skin that was treated anytime you go outside until it has completely healed, about one month. This prevents hyperpigmentation and the sensitive and taxed skin from getting damaged while it's vulnerable.
maximizing your results
For best results clients should complete a full series of treatments. While one treatment may result in some hair loss, multiple growth cycles must be treated for significant hair reduction. Our advanced Clarity II system is the most advanced laser hair removal system and will allow you to achieve better results in fewer sessions!
Pricing varies by the size of the treatment area.
$199 1 tx | $999 6 tx: Small areas (ex: upper lip, armpits, bikini line)
$249 1 tx | $1299 6 tx: Medium areas (ex: arms, Brazilian, or half leg)
$349 1 tx | $1799 6 tx: Large areas (ex: back or full legs)