Eyebrow Lamination, Tinting, & Shaping
Want your eyebrows to be effortlessly fabulous without spending five minutes a day making them up? Come to Meg & Co. and get both the classic standards and cutting-edge new treatments to elevate your eyebrows to perfection.
What is Eyebrow Lamination?
Eyebrow Lamination is a semi-permanent treatment that will give you fuller, fluffier, and more defined eyebrows. The process involves straightening and grooming your brow hairs to give them a uniform shape and direction. Say goodbye to the hassle of daily eyebrow maintenance and hello to stunning, luscious brows that will last for up to 8 weeks.
How Long Does An Eyebrow Lamination last?
The answer is simple – on average, the results of an Eyebrow Lamination can last up to 8 weeks. This means that you'll be able to wake up every morning with perfectly groomed, luscious brows without any daily maintenance.
Why You Want A Professional To Do Your Eyebrow Lamination?
Our experienced technicians have the training, expertise, and equipment to ensure that your Eyebrow Lamination is safe, effective, and long-lasting. They'll work with you to determine the best treatment plan for your specific needs, giving you the beautiful, defined brows you deserve. Simply put, with a professional, you can achieve the best possible results.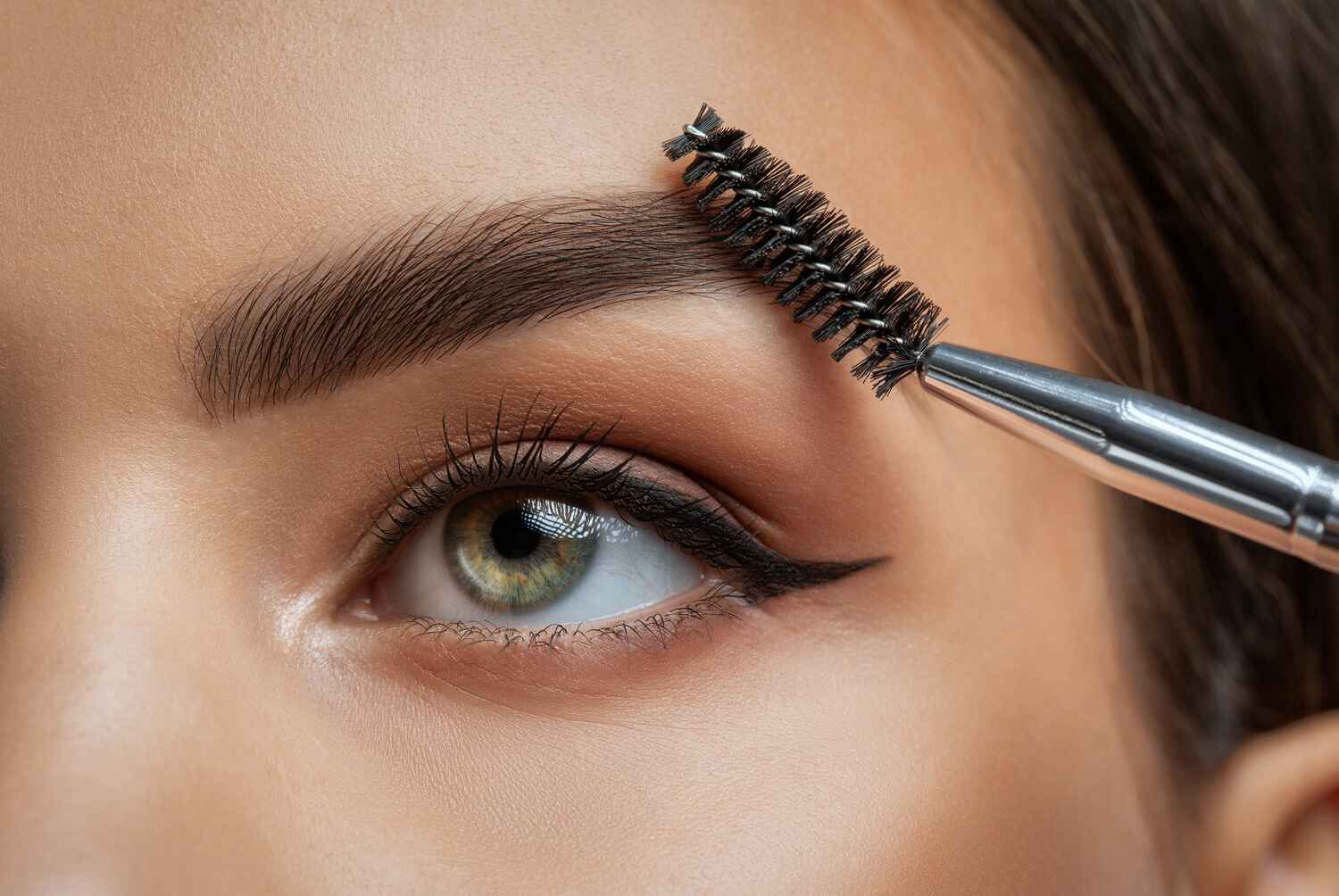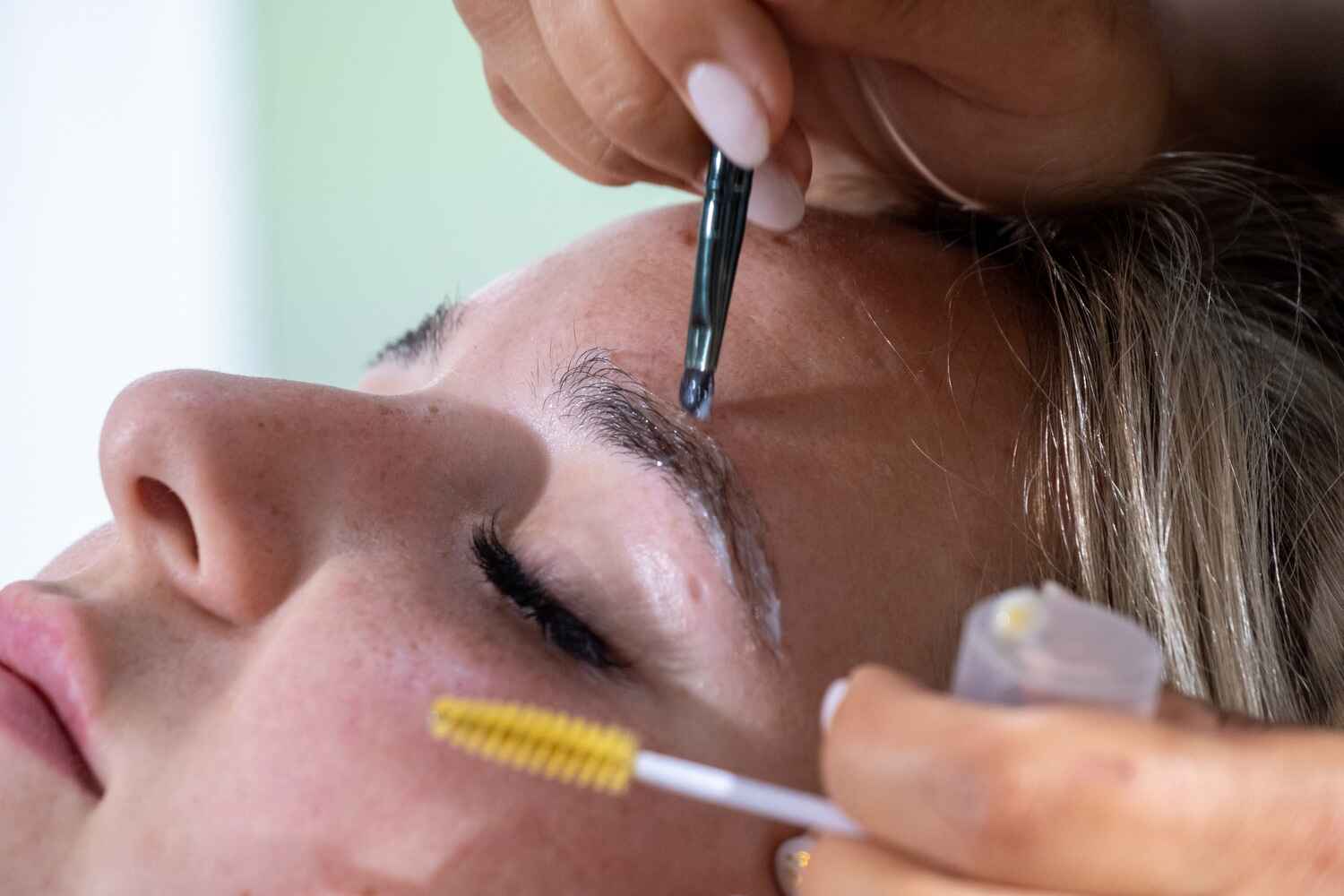 Eyebrow Tinting is the perfect solution for anyone looking to enhance the natural color of their brows. Our experienced technicians use safe and effective tinting products to give you the color you want, whether you're looking to darken your brows or add a pop of color.
How Long Does An Eyebrow Tinting last?
On average, a professional eyebrow tint will last 4-6 weeks. However, the rate at which the color fades can vary depending on factors such as your hair type, the type of beauty products you use, and how well you care for your brows.
Why You Want A Professional To Do Your Eyebrow Tinting
Attempting to tint your eyebrows at home can be a risky business, with the potential for uneven or too-dark results. If something goes wrong, you'll be stuck with something you don't love. With a professional, you'll have the peace of mind of knowing that if anything does go wrong, our technicians know how to fix it.
So, why take the risk of uneven, too-dark brows? Book your appointment today and experience the best in eyebrow tinting at Meg & Co. Aesthetics.
Eyebrow Shaping is the final touch in achieving your dream brows. Our experienced technicians use a combination of waxing, tweezing, and trimming to give you the shape you want. Whether you're looking for a natural, defined look or something bold and dramatic, our team will work with you to find the perfect shape for your face.
How Long Does An Eyebrow Shaping last?
Generally, an eyebrow shaping treatment will last 2 to 4 weeks, depending on the rate at which your hair grows.  This is regardless of the method of shaping, across the board, including eyebrow threading, waxing, and tweezing. If you're looking for permanent results, you may want to consider laser hair removal.
Why You Want A Professional To Do Your Eyebrow Shaping
Professional eyebrow shaping results in much more precise and aesthetic management of your eyebrows than at-home tweezing or waxing kits.  Professional eyebrow technicians, as we have at Meg & Co., have the experience, patience, skills, and equipment to get the best results every time.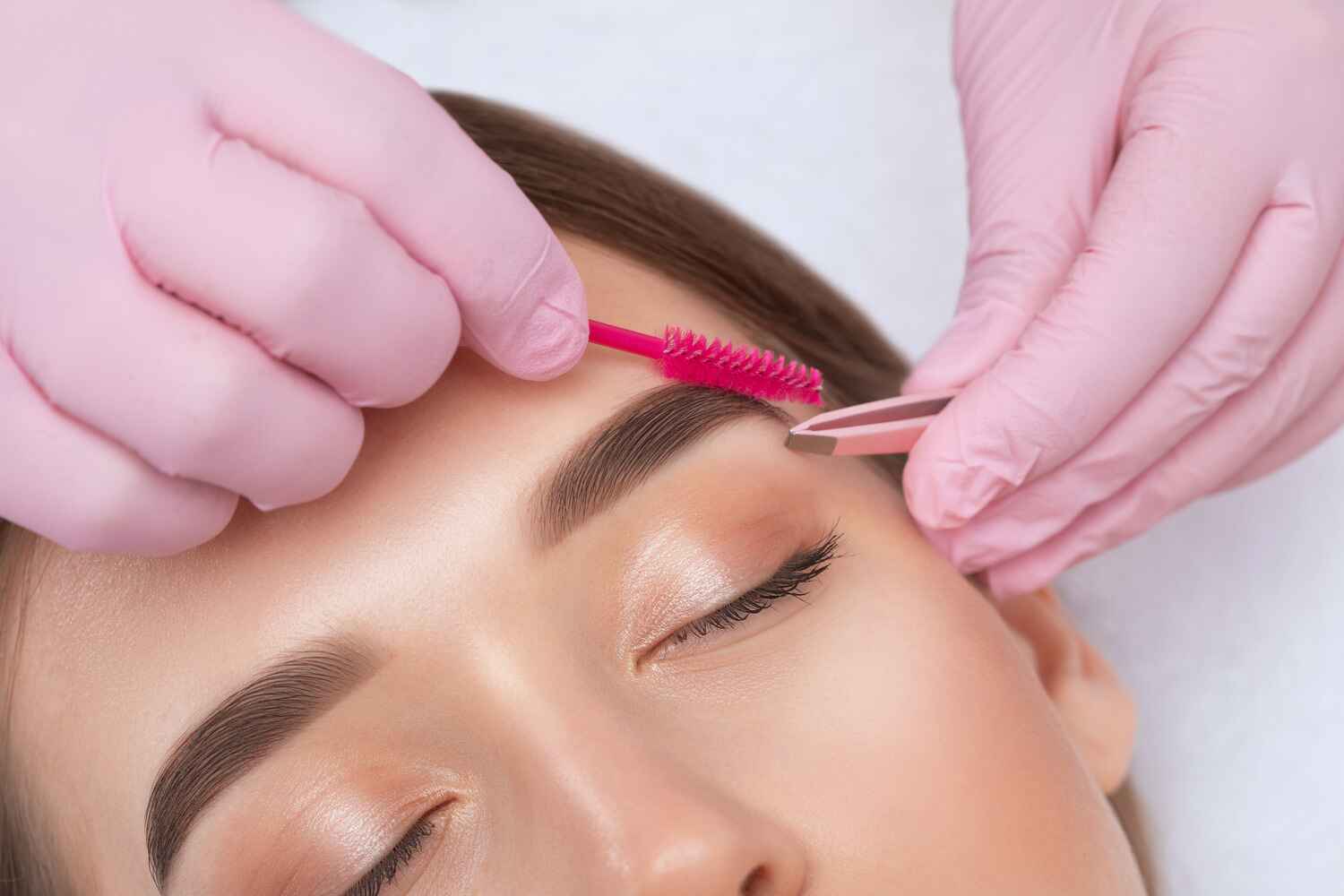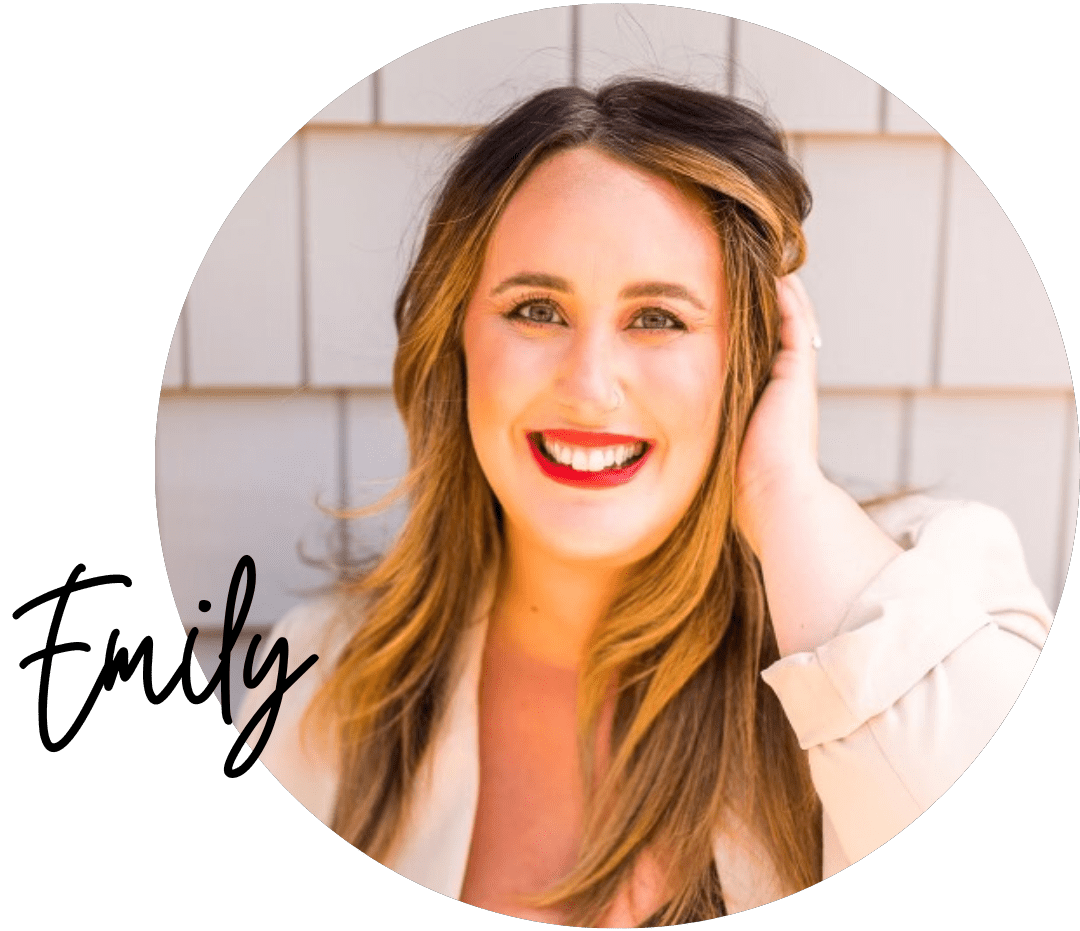 Brow Lamination $100.00 · 50 minutes
Hybrid Brow Tinting $60.00 · 45 minutes
Brow Wax & Shape $30.00 · 30 minutes
Brow Shape & Tinting $50.00 · 45 minutes
How long does a brow treatment last?
This depends on son which eyebrow treatment you're getting. Our quickest option is a simple wax and shape appointment.  Full brow lamination is the longest option and takes nearly an hour.
Does Brow shaping hurt?
Most brow treatments are entirely painless. Waxing can be quite painful in general. However, brow shaping removes very little hair in most cases, making it much less intense for most clients than waxing the bikini line or legs.
Are there risks or side effects associated with brow lamination?
The only substantial risks or side effects come from allergic reactions and sensitivities.  These treatments are very safe, but if you do have a reaction, you could experience redness, mild swelling, or rash.  Please talk to your technician if you have any concerns about the treatment, and they can do a test patch to test for an allergic reaction.
What's the best eyebrow treatment for me?
This entirely depends on what you want and any other factors you must consider.  If you want long-lasting results, eyebrow lamination is a great option, with results lasting about 8 weeks.