Keralase Hair Restoration
What is Keralase hair restoration and What Does it Do?
It can be frustrating for both men and women when they experience hair loss, thinning hair, or baldness.  It can be both very embarrassing and negatively affect your self-esteem and self-image. With our ongoing mission to help our client feel better about themselves and look the best they can, we take this frustration and embarrassment seriously.
Thankfully, we have good news! innovations from LaseMD for hair restoration technology can help you regrow thicker, fuller, healthier hair.
More About Keralase Hair Restoration
Keralase hair restoration is an innovative way of using aesthetic medicine laser treatment in combination with Kerafactor.  This treatment uses a non-ablative fractional thulium laser to create 'microchannels' that reach deep into your scalp, then Kerafactor serum is used to stimulate and facilitate hair growth. 

Unlike conventional expensive and painful hair transplant surgery, Keralase hair restoration treatments are affordable, have no recovery time required, and cause almost no pain.  Our clients are up and back to their lives as soon as their treatment is done.  This is an incredible opportunity to turn around balding that even just a few years back was nearly untreatable.
How Does Kerafactor Hair Restoration Serum Work?
Kerafactor serum has "bio-identical" manufactured versions of the body's natural growth factors and proteins used to grow hair. These biological chemicals restore damaged hair follicles and stimulate circulation to the inactive hair follicles. This leads to natural hair regrowth without the need for surgery. It also increases the thickness of your individual hair strands, making for a fuller and thicker feel and look to your hair.
Unlike more generic rejuvenation treatments like Platelet-Rich Plasma (shortened to PRP), the KeraLase treatment is highly specialized with the biological agents you need for hair regrowth in very high concentrations, up to 1000 times more concentrated than in PRP.  KeraLase treatment is also specifically targeted to a much higher degree thanks to the use of aesthetic medical lasers used to target your scalp and hair follicles specifically.  This dual-nature treatment approach with specific targeting and deep tissue penetration differentiates KeraLase from all the topical hair regrowth formulas available.  
Further, KeraFactor has biological agents that affect all the life stages of your hair, so it acts on the active hair follicles you still have, as well as stimulating new hair growth in your inactive hair follicles, and improving the thickness of your hair overall. From your first treatment, KeraLase Hair Restoration will start to change your thinning hair for the better.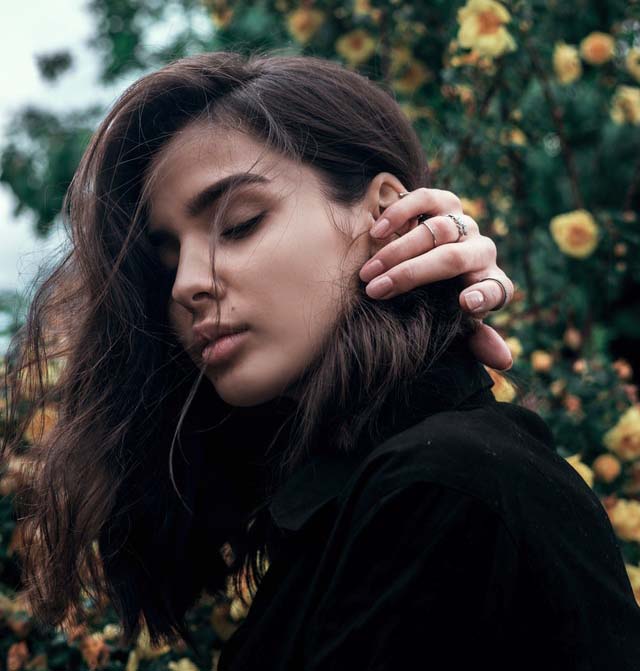 safety considerations
As with all aesthetic laser treatments, there is very minimal risk of any serious harm from this treatment.  Most clients will experience a mild, uncomfortable reaction to the laser treatment similar to a mild sunburn.  However this can be manage with cold compresses if they're too uncomfortable, and shouldn't last more than a couple of hours.  That said, it's best to leave at least two weeks between your treatments to make sure your skin has plenty of time to fully recover, and to make sure your hair follicles have had enough time to make use of the previous treatment's KeraFactor formula.  Unlike harsher, more artificial treatments, KeraLase uses the same compounds your body naturally uses to stimulate hair growth, making it very safe and very effective.
maximizing your results
Getting the most from your LaseMD Keralase hair restoration is largely a matter of making sure it's right for you. It's a treatment that is suitable for both men and women and has been found to be effective for many types of hair loss. It is proven to be effective for restoring hair loss caused by androgenic alopecia (male and female pattern baldness), the most common type of hair loss. Other types of hair loss it can treat include traction alopecia, telogen effluvium, and hair loss due to hormone changes and some medical conditions.
For best results, this treatment should be performed once every 2 weeks with 6 total treatments. Our patients typically see very noticeable improvements to the fullness and thickness of their hair once the full course of treatments has been finished after 12 weeks.  In some cases, in the earliest stages of hair loss, or with very mild cases, fewer treatments may be adequate, so be sure to consult with your technician before you schedule your full course.
For a series of 6 monthly treatments, we charge $2999.  This costs far less than surgical interventions with similar (or better) results and without downtime.
Does LaseMD KeraLase Hair Loss Treatment Hurt?
Keralase Hair loss treatment is a relatively low-pain process.  It is mild enough that it doesn't require anesthesia. For approximately one to two hours after treatment, patients may experience a sensation that most patients describe as feeling like a mild sunburn. An ice pack wrapped in paper towels, gauze, or a clean washcloth can be applied to the treated area to provide relief.
Despite a little redness or tenderness of the treated skin that can last for a few hours, most patients do not experience any downtime or recovery period.
Who is KeraLase Hair Restoration For?
The short answer is "anyone experiencing balding or thinning of their hair." KeraLase has been proven to be effective for both men and women, for people of every skin tone and hair type, and a wide range of hair loss causes.  Not only has KeraLase been demonstrated to be effective at restoring hair loss caused by androgenic alopecia (male and female pattern baldness), the most common type of hair loss, it is useful for treating hair loss caused by many other conditions.
Is KeraLase Hair Restoration More Effective Than Alternatives?
Yes! Other treatments like PRP don't contain the concentrations or broad range of biological compounds used by your body for hair growth that KeraLase does.  The specialization, natural activation pathways, and powerful concentration of Kerafactor serum makes it more effective than alternatives short of difficult surgery with a long recovery time and huge price tag.