What Are Ingrown Hairs and Shaving Bumps & What Causes Them?
Ingrown hairs, often referred to as shaving bumps or razor bumps, are a relatively common and minor issue. As the name implies, an ingrown hair is hair that grows under the skin.  This can be itchy, painful, and can sometimes lead to infection.  This occurs when a hair that's been removed starts to grow incorrectly, getting caught between layers of skin.

More about Ingrown Hairs and Shaving Bumps
Ingrown hairs are far more likely to occur with curly hair.  This means people with curly hair, or areas of the body with naturally curly hair, such as the bikini line or men's facial hair, are more likely to result in ingrown hair after shaving, waxing, or otherwise removing hair. 
The odds of getting an ingrown hair increase with the following:
Pulling your skin taut when you shave (this tends to cause the stub of hair left from shaving to pull back under the skin)

Tweezing hair (hairs pulled out in this way is more likely to retract under the skin)

Regardless of how you remove hair, the curlier your hair is, the more likely it is to become ingrown
One of the often-unhelpful common suggestions for preventing ingrown hair is to simply not shave or otherwise remove hair, if possible. For instance, trimming hair short with an electric razor rather than shaving with a conventional razor is less likely to result in ingrown hairs.
Most of the time, once you have ingrown hair, the best course of action is to leave it alone, as more ingrown hairs resolve themselves and inexpert treatment can lead to skin infections. Scratching at your ingrown hair makes infection far more likely.
Other names for Ingrown hairs include hair bumps, razor bumps, and pseudofolliculitis.
Ingrown Hairs Aren't Pimples
Despite being visually similar to a whitehead, ingrown hairs are not the same.  The reason that they look similar in many cases is that both can result in both skin irritation and minor skin infections. In both cases, your best course of action for at-home treatment is typically to leave it alone and let your body heal it naturally.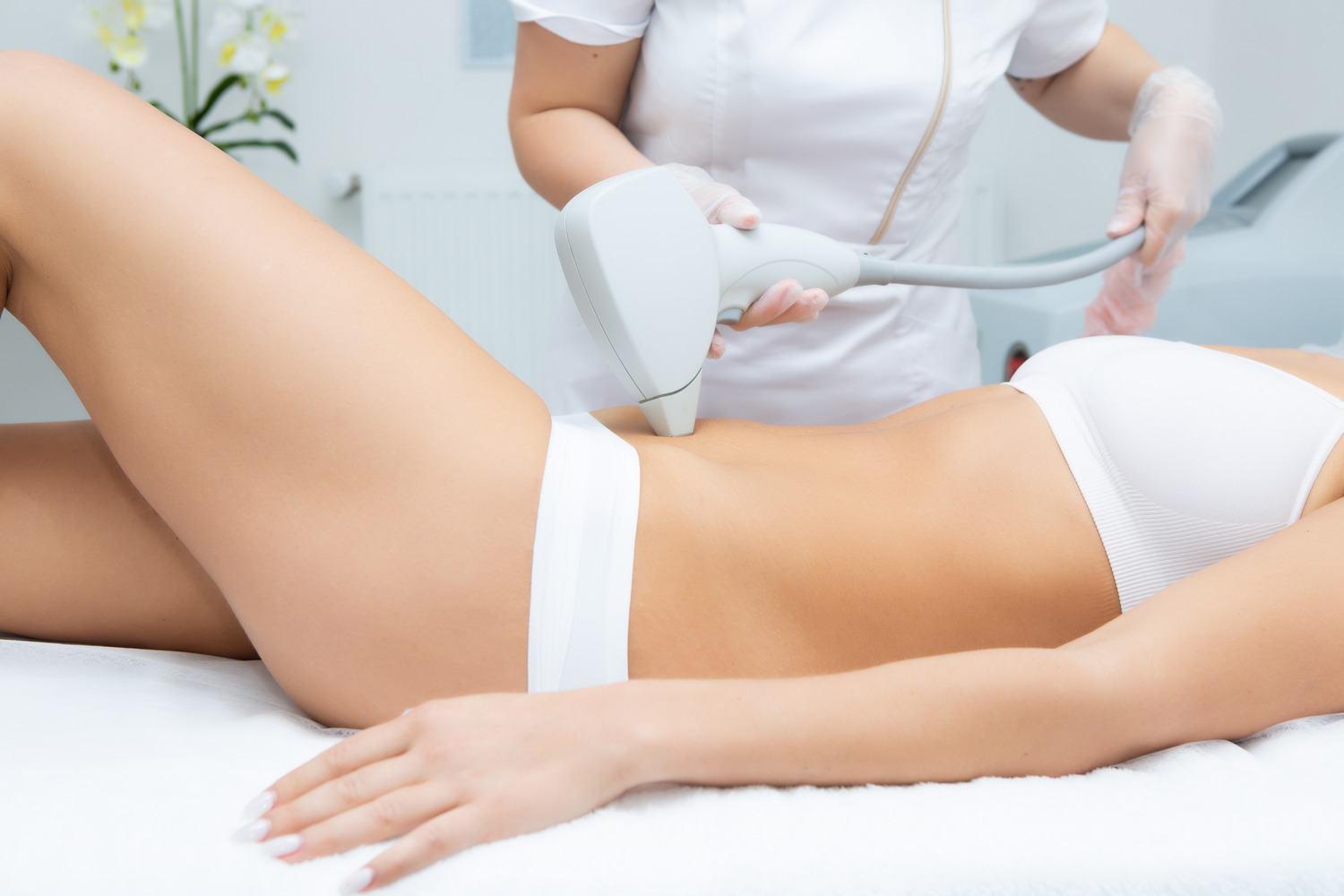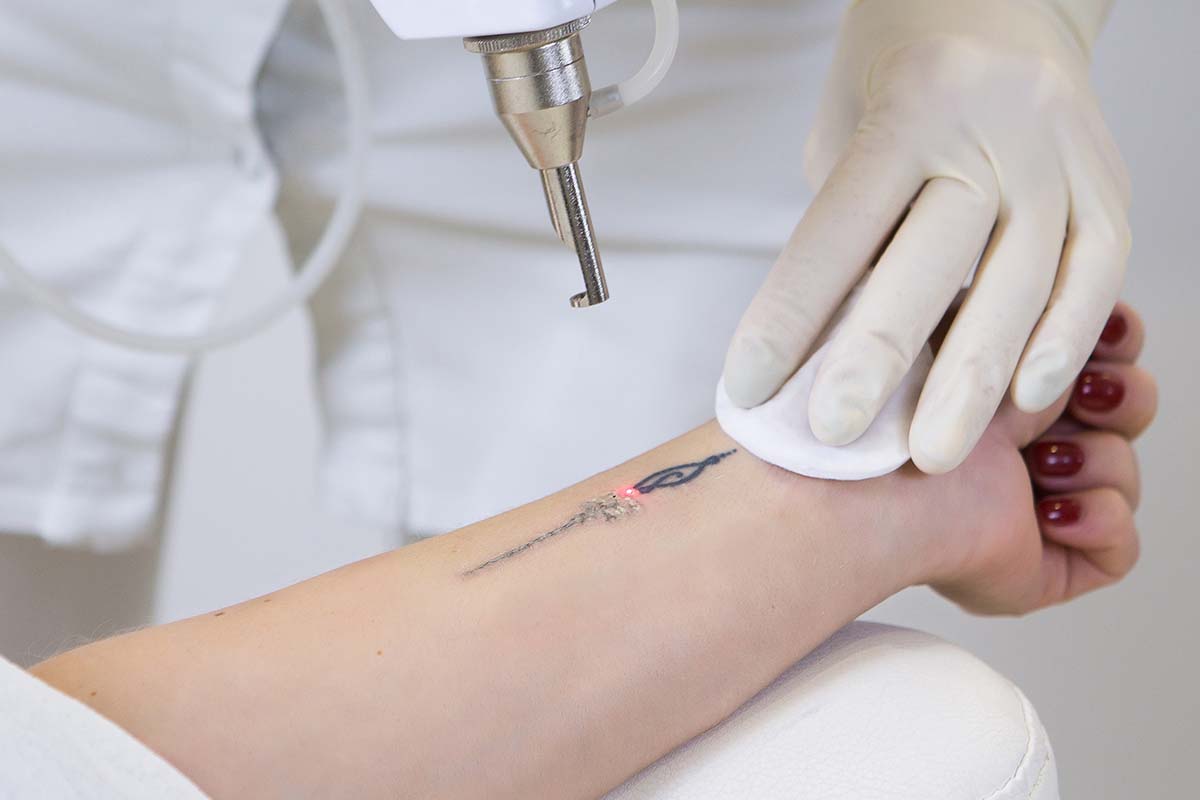 Treatments Available At
Meg & Co.
Clarity II Laser Hair Removal
You can help prevent ingrown hairs at the source with our Clarity II Laser Hair Removal! Fundamentally, ingrown hairs are a result of hair follicles malfunctioning, by effectively removing these follicles ability to create hair, you proactively prevent the possibility of ingrown hairs. You can see long-term or even permanent results in as little as a few months of regular treatments. This also allows you to remove shaving from your self-care routine entirely!
Safety Considerations
Laser hair removal is somewhat painful, especially in sensitive areas of the body, but it's not dangerous.  Some clients with sensitive skin who bruise easily do develop bruises, but permanent damage is virtually unheard of across all laser hair removal treatments, and the clarity II laser we use is especially safe thanks to its fine-tuning based on your natural body hair and skin types. 
All you need to do is ensure the treated areas are kept out of direct sunlight or protected with sunscreen.  To speed healing, make sure your treated areas are also well-moisturized.
Maximizing Results
For best results, you need to schedule monthly treatments for at least 3 consecutive months.  Depending on your skin type and body hair type, it can take several additional treatments to get long-term or permanent results, so be sure to consult with your technician and schedule appointments appropriately.
What is ingrown hair?
These pesky hairs can not only be itchy but can also lead to infection if left untreated. As the name implies, an ingrown hair is hair that grows under the skin.  This occurs when a hair that's been removed starts to grow incorrectly, getting caught between layers of skin.
Why do I get ingrown hairs?
It's simple – when a hair has been removed, it sometimes starts to grow back in the wrong direction and gets trapped between the skin's layers. This means that every time you wax or shave, there's a chance that your body hair will grow back incorrectly and get stuck under your skin.  The more often you shave or wax, the more ingrown hairs you'll get.  Some people are extra vulnerable to ingrown hairs because their hair is especially curly.
How can I prevent ingrown hairs?
There are only two ways to prevent ingrown hairs.  You can either stop all shaving and waxing, so that hair is never removed, or you can remove your body hair permanently with laser hair removal.  We can't help with the first option, but we can help you to remove your body hair in a more lasting way with our Clarity II Laser.