What Is LaseMD Ultra and What Does It Do?
Cutting edge aesthetic laser technology has been growing in its sophistication, efficacy, and popularity over the last decade as it matures and minaturizes from an inaccessible luxury to a mainstream aspect of aesthetic medicine.  We are proud to offer top-tier skin resurfacing using the LaseMD Ultra system from Lutronic. Thanks to advancements in the technology, treatments can be as short as 15 minutes and rarely exceed 45 minutes even for intensive treatments.
More About LaseMD Ultra
Unlike traditional resurfacing lasers, the LaseMD Ultra actually stimulates and helps to rebuild your skin.  Rather than ablating your skin with high-powered lasers, the lasers in this system are fractionated and tuned to your unique skin makeup and goal.  This allows for gentle stimulation of healthier, glowing skin with reduced appearance of blemishes without being tough on your skin.  Especially with Maine winters' impact on the integrity of your skin for a third of the year, gentle, supportive therapies like this are clear winners for many needs.
There are three main applications of this technology in aesthetic medicine:
Reducing pigmentation such as freckles and other sun damage, benign lesions, mild to moderate scarring, and other blemishes that discolor the skin

Reducing the appearance of wrinkles by stimulating healthier, more elastic skin, this is especially powerful for dealing with early wrinkles that are mild to moderate in appearance

Generally improving the health and appearance of your skin for a "healthy glow" by shrinking pores, reducing or eliminating acne, and improving collagen production
Thanks to the customizability of treatments with this top end technology, you can get exactly the results you're looking for without overtaxing your skin unnecessarily.  This is especially helpful because for the best long term results we recommend at least three treatments, and what is best for you during your first treatment will almost certainly differ from your last treatment.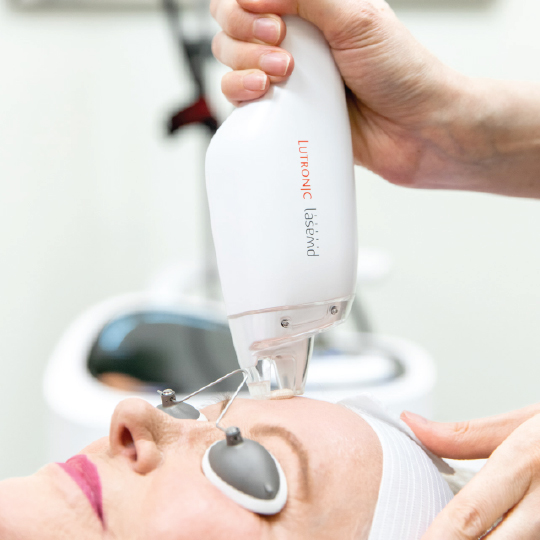 safety considerations
Non ablative resurfacing lasers are safe and effective.  With all side effects from treatment, the common cause is an excessive treatment relative to the sensitivity and needs of your skin.  With a fully credentialed technician with extensive experience, side effects of any kind are unlikely, thanks to the tunability of our laser to match your specific skin type.  If you do experience a side effect, let us know, and for your next treatment we can adjust our laser to avoid causing the issue.
That said, there is some risk of side effects if your skin proves especially sensitive to treatment.  Specifically, if you're already prone to acne or another facial skin problem, it's possible for a resurfacing laser to trigger a flare up. This may be because the laser is stimulating your skin cells directly.  While this makes them produce more collagen, it also stimulates their general metabolism, so an existing metabolic imbalance can grow worse.
In a very small number of recipients there are slightly worse side effects.  A study found that less than 1% of recipients developed melasma following treatment.  This is a mild to moderate discoloration of the skin that is frequently associated with pregnancy.  Similar to other issues, this is again a matter of over exciting natural processes, in this case normal skin pigmentation. Proper treatment tuned to your skin should not result in this outcome.  
maximizing your results
If you have a really special event coming up, such as a wedding, and you want to look your very best, the LaseMD Ultra is definitely for you.  However, though it is a powerful therapy, it isn't necessarily going to be enough on its own to get the quick, dramatic results you might be looking for.  This is why we have our Total Skin Solution Package which combines LaseMD Ultra with Genius RF Microneedling for maximized, comprehensive results.  Both treatments help to stimulate your cells in slightly different ways and should lead to dramatically plumper, fuller, healthier-looking skin.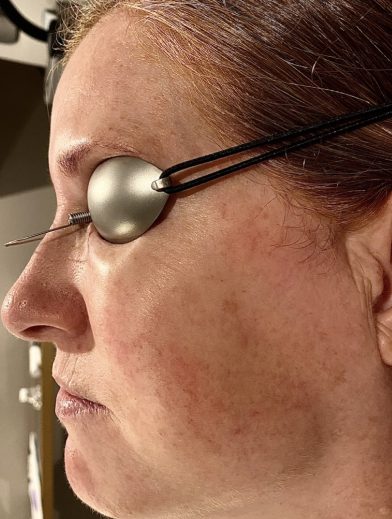 We charge $499 per treatment for the first area (ex: your face), and $299 for each additional area treated at that same appointment. It is recommended to do a series of 3 treatments, each 3-5 weeks apart, for optimal results. 15% off when you purchase a package of 3 or more treatments. 
What exactly is a "non ablative aesthetic medical laser?"
The difference between a non ablative laser and an ablative laser is that a non ablative laser doesn't remove any of your skin.  Instead, it gently warms your underlying skin cells, stimulating them to be more active and produce more collagen.  Ablative lasers are significantly harsher, and are closer to dermaplaning in terms of their effect.
Do I need a laser treatment?
This depends on the kind of results you're looking for.  It's not our cheapest treatment, and while it is a very powerful treatment, it isn't perfect for every situation.  If you want to minimize discoloration in your skin and make it look plumper with fewer static wrinkles, then yes LaseMD Ultra is for you.  If you're looking to reduce the dynamic wrinkles, Botox and Dysport are a better fit for your needs.  If you're looking for cheaper, temporary but significant improvements to the appearance of your skin, you might want to consider dermaplaning.
I've heard lasers can be dangerous. Will my eyes be safe?
We use safety equipment to guarantee the safety of your vision.  We block out the laser from your eyes with specialized equipment specifically meant for this task so that you can rest easy and not worry.