What Are Botox and Dysport and What Do They Do?
Botox and Dysport are FDA approved injectables, and perhaps among the most famous of cosmetic medical interventions.  Both Botox and Dysport work by relaxing the muscles under the skin where they're applied, reducing the appearance of wrinkles at the source.  These "dynamic wrinkles" like crows feet, frown lines, and lines between the eyebrow can be quickly (in about 5 to 10 days) and just about totally smoothed away for up to 6 months.  
More About Botox + Dysport
Though the primary use of Botox and Dysport is in treating these dynamic wrinkles where you can expect relatively dramatic results, they do have a modest softening effect on what are known as "static wrinkles."  Static wrinkles are the permanent creases in your skin that form as the elasticity in your skin decreases and your skin eventually fails on a mechanical level to bounce back into a full plump appearance.  Thanks to reducing the tension in your face, these static wrinkles can be softened in appearance as the skin around them is held less taut.
An additional advantage of these medications is that they reduce sebum production, and help make your skin tone more even. This is because the arrector pili muscles in your skin are relaxed, and so opening your pores and triggering production of sebum.  THis makes your skin clearer and more even with less oiliness. 
While treatments can bring mild discomfort, they do not result in substantial pain.  Most of our clients report a pinch and mild discomfort.  However, if you are especially sensitive to pain, let us know, and we will walk you through the process to eliminate surprises and do our best to accommodate you and minimize the pain you experience.  It helps that treatments are usually quite brief, taking only about 15 minutes to complete from when you walk in the door.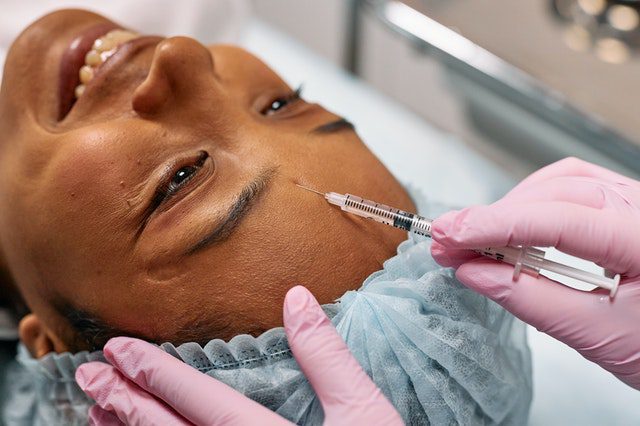 safety considerations
Both Botox and Dysport are safe when used as directed by a trained professional.  With more than 20 years of real world testing, both of these once rarely used treatments have become commonplace, accepted, and resulted in almost no medical issues.  In fact, more than 80% of those who are treated with Botox are completely satisfied with their results and that number is approximately 95% for Dysport.  
While there are possible side effects, as with almost any medical treatment, they are rare with appropriate use and typically very mild. If you have complicating conditions like diabetes you are more likely to experience these side effects.  You should also not receive Botox or Dysport treatments when you're pregnant or actively breastfeeding.  
preventative botox
Botox isn't only for those of us who already have a lot of wrinkles. Preventative or "baby" botox has been a growing trend in beauty and wellness for helping young people keep looking great longer. In fact, regular use of these injectables can prevent or reduce the formation of some types of wrinkles as your skin gets older and loses elasticity. This can make a huge difference to what others think about your age and keep you happier with what you see in the mirror.
maximizing your results
We recommend that you stay upright for at least 2 hours and avoid exercise for 48 hours after injection to maximize the longevity of the treatment.  The less blood flows to your face the more concentrated your treatment will remain. With that in mind, it is helpful to go through a wide range of expressions in the first hour or two after treatment to make sure your injected medication is spread evenly through the facial muscles we're trying to impact.
It's also possible to combine Botox and Dysport with other aesthetic medicine such as our Genius RF Microneedling treatment to achieve more dramatic results.  Any treatment that improves collagen levels or general skin elasticity will be an effective complementary therapy for reducing your wrinkles.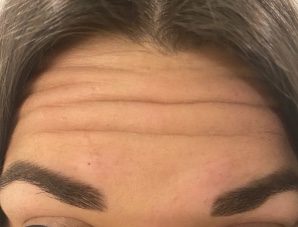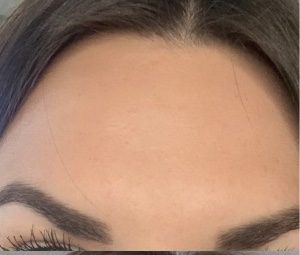 We price our Botox and Dysport treatments by dosage rather than by the session.  So the cost of your treatment will depend on how much of your face you want to treat and how dramatically you wish to do so. 

For Botox and Dysport both, we charge $12 per unit.  Please consult with us directly to best understand what you should expect to pay for your unique use case. 
Is there a difference between Dysport and Botox?
Yes! Though they are derived from the same active ingredient, Dysport is a smaller molecule than Botox, yet double the amount is being injected per unit, making it a 1:1 ratio to Botox. While Dysport is more affordable and delivers the same results, it all comes down to personal preference.
How often should I get Botox/Dysport?
It depends on your comfort, and your body's metabolism of the drug.  Some clients get best results with treatments as frequently as every 3 to 4 months.  Others who metabolize these drugs more slowly and see their results last longer do better with treatment every 5 to 6 months.  Consult with us directly after 3 months for help assessing what will work best for you.
What are common side effects?